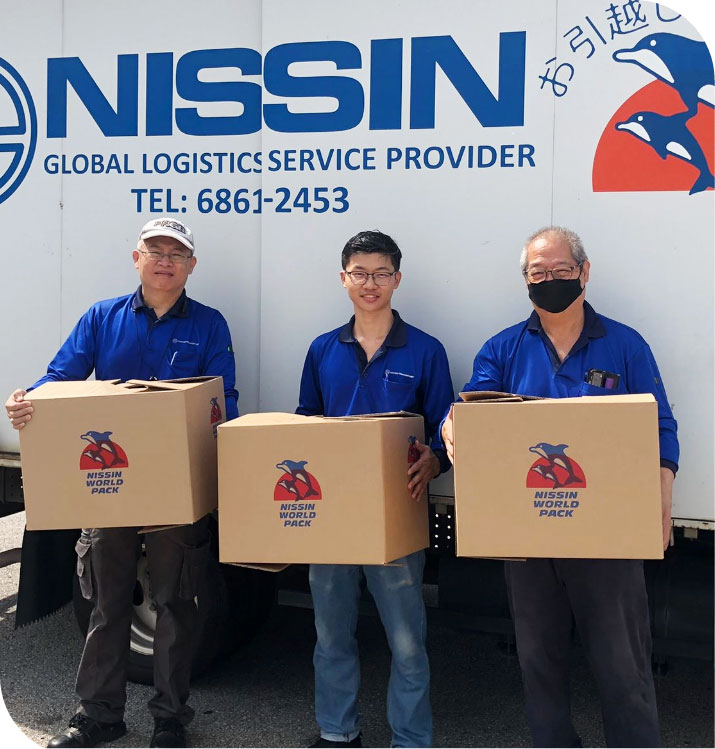 Nissin Transport has established a reputation as a pioneer in international office and household moving, thanks to its unwavering commitment to providing excellent quality and safety to its clients. With its extensive global network spanning 23 countries, Nissin Transport is able to offer its customers door-to-door service that is both reliable and efficient.
By utilizing advanced logistics technology and specialized know-how, Nissin Transport is able to provide a comprehensive range of services, including packaging, transportation, customs clearance, and storage, all of which are tailored to meet the specific needs of each client. Whether you are moving across town or to the other side of the world, you can trust Nissin Transport to deliver your belongings safely and on time, ensuring a stress-free moving experience.
当社のお引越サービスは、シンガポール~日本間を含め、その他主要国へのお引越についても当社海外拠点ネットワークを生かしたサービスを展開致しております。年間約500件の各種引越サービスを弊社正社員スタッフがご提供。日本人のお客様にはご不安が無いよう、弊社日本人スタッフが御見積・下見・作業立会のお手伝いをいたします。
>
If you have any enquiries, please do not hesitate to contact us, just drop us a line and we will get back to you shortly.